On the MA social work course at the University of Sussex we train dedicated young people to join a profession often in the forefront of political change and never far from the headlines. In the aftermath of the recent election, one of the very first comments made to me by a student was "Are we all going to be sent to prison now?"
Our students are concerned by how the profession they are entering will be challenged in the next few years and what the personal toll will be for them. Nevertheless, they remain passionately committed and ready to face the trials which becoming social workers may bring. Most of all, they want a voice – a way of speaking back to the many accounts of social work which flourish in the media and politics. In this piece, five students give personal accounts of their motivations to become social workers and their apprehensions for the future.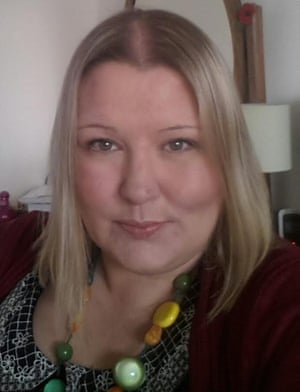 Victoria: 'There is a special kind of hate reserved for social workers'
On the verge of qualifying from my master's I was suddenly struck by the reality of the profession I had trained to enter. No one comes into social work for the money or the recognition, which is just as well as there is a distinct lack of both. So why do people choose to do this job? The training is intense and expensive, social workers are overworked and underpaid, and there is a special kind of hate reserved for social workers by the general public.
Then I stopped worrying and realised that these pressures have always been there. Investment has always been low and change has almost always been reactionary, rather than forward thinking, leading to low morale, burnout and poor staff retention. The current climate is not great for social workers, whether experienced, newly qualified or in training; in fact it is pretty damn diabolical. But that means that the majority of people who remain in the profession are committed to their role and have a passion for working alongside the most vulnerable in society.
It is more important than ever that we stand together to support and protect the sections of society that the new government will seek to disempower. Only if we are united, and proud of our profession and the work we do, can we make the difference that is required.
Emily: 'Am I willing to work under such conditions?'
Social work is an incredibly challenging job, balancing risk and protective factors in order to make judgements about safety within a legal framework and on the basis of evidence. I am committed to my training, as I feel I am able to manage the seriousness of decisions that need to be made in a sensitive and accountable manner, affording the necessary respect to those receiving support.
One Thursday night, I found myself physically running around the office desperate to get my work done. Trying not to become overwhelmed by the suffering of those I work with, I then caught wind of plans to imprison social workers if they fail to report abuse. It feels as though my profession is only recognised when something has gone wrong.
Personally, the idea that my potential inability to spot expertly hidden child abuse could end in my imprisonment seems one pressure too far. I feel as though I am expected to enact wizardry, while a firing squad is ready to dismiss me from my profession and drag my entire life across the country's papers. I have to ask myself, am I willing to work under such conditions?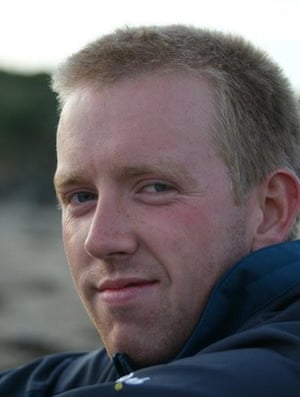 Justin: 'There isn't a strong voice to represent social work'
Now at the end of my formal training, I have been faced with the harsh realities of work, and the difficult lives experienced by children and families. Budgets are further squeezed by cuts and pressures and time demands increase . Social workers are met with the prospect of prison sentences for failing to carry out an increasingly difficult job.
Before entering into training as a social worker I had worked as a member of teams within education, youth work and on deployments to Afghanistan with the British army. I had built an idea in my head that being surrounded by people who believed in shared aims and supported one another was what could make or break a career.
What resonates for me is that there isn't a strong voice to represent social work as a profession. The lack of a robust identity is something which I fear will lead to individuals and teams working in silos, furthering any sense of division.
As the pressures of caseloads and demands increase I wonder whether my time will be spent getting by, instead of helping children and families get ahead through support and positive social-work intervention.
Jo: 'Social justice is fighting back'
Never has there been such an interesting time to be a social work student in adult social care. As the implications of the Care Act and Conservative government bed in, I witness the realities of being a statutory sector employee. I hear rumours of spending cutbacks rather than reflections on practice. If I was given a pound every time someone asked why I want to become a social worker, I wouldn't need to apply for a bursary.
Time on placement affords you the opportunity to explore the type of practitioner you want to be. As a student I stand in the privileged position of being able to build therapeutic relationships uncompromised by a process driven system. Envious practitioners advise me to make the most of this opportunity to "do social work" as I won't get the chance once qualified. The families I work with express surprise at seeing the same person twice. The biggest reality check for me was being thanked for simply sitting and listening to the narratives of a parent and child.
Yet the realities of social care do not make me question my chosen career path. As the next generation of practitioners, my peers and I can stand up to these systemic impositions on practice. We must have the confidence to reinstate the core values that made us want to become social workers. Rally the troops. The stage is set, social justice is fighting back.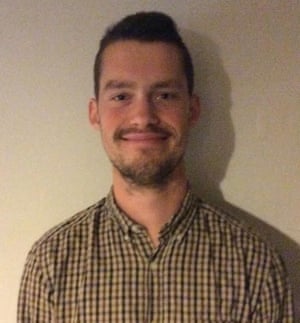 Tom: 'There is a need for social workers to be emotionally resilient'
I am deeply concerned about the future of social work in such austere times. If the Conservatives stick to their fiscal objectives, the Institute for Fiscal Studies estimate they will need to find £30bn in real-terms cuts from unprotected departments, such as social care. According to the Joseph Rowntree Foundation, recent spending cuts to local authorities have contributed to a reduction in quality of services and hit the poorest people the hardest.
It makes me angry that politicians who implement these deep cuts will never deal with the emotional impact of working with those affected. It will be social workers who feel the sense of loss of the older person whose care package is being reduced. It will be social workers who absorb some of the anxiety from a low income family who can no longer afford their heating or food.
As always, there is a need for social workers to be emotionally resilient. However, in a society where the richest 1000 families have doubled their wealth since 2009, yet one million people have become dependent on food banks, there is also a need for social workers to be more vocal in challenging the logic and false economy of austerity. The creation of the Social Workers Against Austerity group could be a useful start.