Rumours that the government is considering scrapping social work bursaries have caused alarm among students at the University of Sussex. Our students range in age from their 20s to early middle age and have a variety of reasons for entering social work education. For some, personal experience of being a service user has motivated them; for others, a deeply held commitment to social justice drives them towards a challenging and often strenuous career.
What they share is passion and dedication towards their own learning and personal development in order to achieve their goals. Withdrawing the bursary would threaten the career choices of dedicated, able and passionate people, who are committed to making a difference to those most vulnerable in society.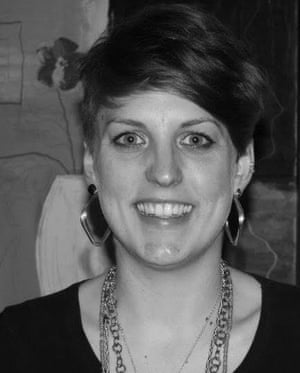 Alice
Doing my social work master's without the bursary would not have been an option.
The tuition fees are £6,500 a year and the course is full time, so apart from the very occasional evening and weekend shift there is no time to do paid work on the side. Without the bursary I would have had to take out a loan of £35,000 to cover my tuition fees, rent and living expenses over the two years. This is an extortionate amount of debt when the starting wage of a qualified social worker is around £27,000; therefore I would not have done the course.
Take away the bursary and you'll lose many students who have a huge amount to offer in terms of energy, commitment and passion. Further barriers to equal opportunity are created, perpetuating disparity, rather than challenging it. Removing bursaries eats away at social work's values, as it prevents it from being an inclusive career path. This adds to structures in society that increasingly marginalise vulnerable groups, who already lack the resources they need. The removal of bursaries should not be taken lightly, as it would reflect far more worrying trends towards the removal of rights and resources.
Rachel
As a single parent in receipt of benefits, lots of people thought I had thrown away my chances of a successful profession. But I was determined to secure my and my daughter's future by entering a profession that allowed progression and was enough to keep a roof over our heads. My dad mentioned social work, and I began to research to see if it was an option.
As the idea of a career in social work grew, I realised I would have a unique perspective of what it is like to struggle that other social workers might not. I applied for the master's degree course in social work and was pleasantly surprised when I was accepted. Fortunately, I was eligible for the bursary and began my social work journey.
Without the bursary, there would have been no way I could have afforded the course costs, along with still being able to feed and clothe my child and pay for the childcare I needed. Half my caseload at the moment is working with single mothers who feel overwhelmed, helpless and stuck in a rut. I can relate to them. Taking away the bursary will put yet another obstacle in our way.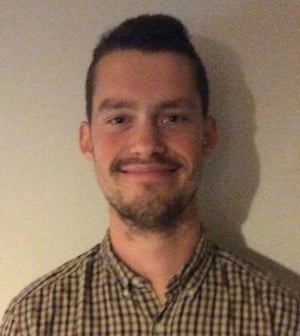 Tom
I am in my final year of doing a master's in social work. I, like many of those training with me, would not have been able to afford to train without the bursary. Student social workers must complete at least 170 days on placement, academic assessments and two portfolios. We are not paid for the placements, so must manage on a very tight budget or be supported by others. The removal of this bursary would add unnecessary financial pressures on to student social workers and could undermine the quality of their learning.
This decision should be considered in the context of wider public sector reform. When I listen to my friends training as teachers, probation officers, nurses, junior doctors and police officers, their stories reflect a national context of public services becoming systematically underfunded and fragmented. The government narrative is clear: underperforming public services are at risk of privatisation. The decision to remove bursaries for training our public sector workers should be understood as an evidence-free commitment to neoliberalism. The long game of applying neoliberal reforms is to dismantle welfare states through cuts and privatisation.
I am in full support of the inspiring nurses' campaign against their bursaries getting cut, and the junior doctors' opposition to a new contract, because they challenge the deeper ideology behind these reforms and explain how these changes will impact on us all. Social work can follow these fantastic examples and campaign to keep our modest but hugely significant social work bursary.
Tarina
In 2014 I decided to apply for postgraduate training in social work. I sent off my application with enormous trepidation. Given the climate of vilification of social workers in the media, and my own experience of the negative portrayal of social workers from allied professions, I started my training with conflicting feelings of excitement and anxiety.
I felt I had a real choice in the type of training I wanted to do. At the application stage, I could consider a more traditional, university-aligned master's course which would stretch over two years of classroom-based and placement learning. Alternatively, given my undergraduate degree, I could have applied for a highly competitive place on a fast-track course, aimed to train the best graduates in one year with the added bonus of a salary while training.
Without the NHS funded social work busary I could not have considered applying for a two-year master's course which carried a hefty price tag.
The bursary has allowed me to train as a social worker in the way I wanted to. What worries me about proposals to cut the bursary is that future graduates will not be given the choice to train in the way best suited to them. Without the option of a bursary to support my chosen training course, I would not be in the position that I am today, preparing to qualify as a social worker.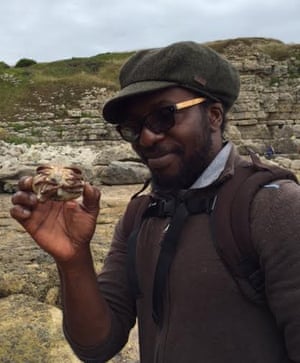 Odi
Scrapping social work bursaries is not a new strategy. One only has to look at the government's support for fast-track training programmes, such as Frontline, and their generally disempowering attitudes towards social work education. Many of us recall that when Michael Gove was education minister, he politicised the privatisation of schools under the academy scheme. Something similar is happening to social work, with the creation of different bodies which ostensibly promote social work but may actually act as a move towards privatisation.
I was motivated to come into social work because my lived experience in the welfare system inspired me to help others and support social change. Cutting the bursary would affect many minority communities, refugees and people with low social and economic status, who would be greatly disadvantaged in securing social work training. This could result in social work losing its underlying dynamic as a force for change and source of knowledge.
This will affect the most vulnerable in society – children and families, adults with disabilities, ethnic and other minority groups. These people will become more marginalised and social work will risk abandoning its main value, social justice. The skills and knowledge the social work profession has acquired over decades risks being lost.
Alison
Bursaries don't persuade people to become social workers – they don't even cover the costs of fees and living. What they do is enable people to work unpaid as they train for one of the toughest and most worthwhile jobs around.
Removing bursaries is the ultimate barrier as it prevents dedicated people from entering this line of work. In a profession that seeks to improve the lives of some of the UK's most vulnerable people, I am left wondering: why would the government put up a barrier to this?
Join the Social Care Network to read more pieces like this. Follow us on Twitter (@GdnSocialCare) and like us on Facebook to keep up with the latest social care news and views.